I've had quite an unusual day. Actually, it was quite pleasant. The streets were somewhat empty as many schools and businesses are closed this week. I dropped my son off at pre-school and headed into work to interview our first candidate for the newly created role of Marketing Assistant.

I then took care of some correspondence and details for our upcoming spring season and then we closed the office for a few hours while we took a much-needed Kane/Miller fieldtrip to see the film, Dan in Real Life, which features a sc
ene that includes our best-selling title, from Japan, Everyone Poops.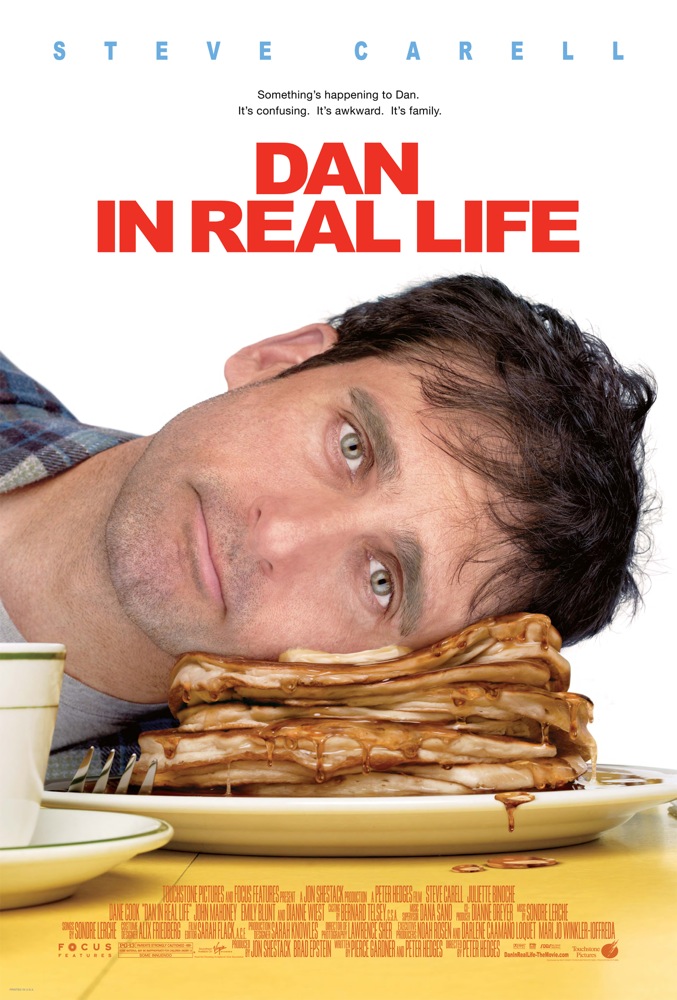 The film was sweet, laugh-out-loud funny and made for a pleasant break in the middle of a Monday. Steve Carell plays a single father of three girls, the oldest of whom is 17. The middle child (why is it always the middle child) is "in love" and manages to teach dear old dad a thing or two about following your heart by the end of the movie.

Dan's character writes a parenting column in the local newspaper and has been raising the girls on his own since their mother passed away. His life focuses on the girls and it's not until his mother tells him to "get lost" that he finally begins to open up and enjoy the feeling of companionship when he meets a lovely lady who he feels quite comfortable with.

The story takes some twists and turns, all full of humor and family chaos. I recommend this film to anyone who's trying to find their own place in the world, especially single parents who tend to put their own needs last.